Senin, 25 Juli 2011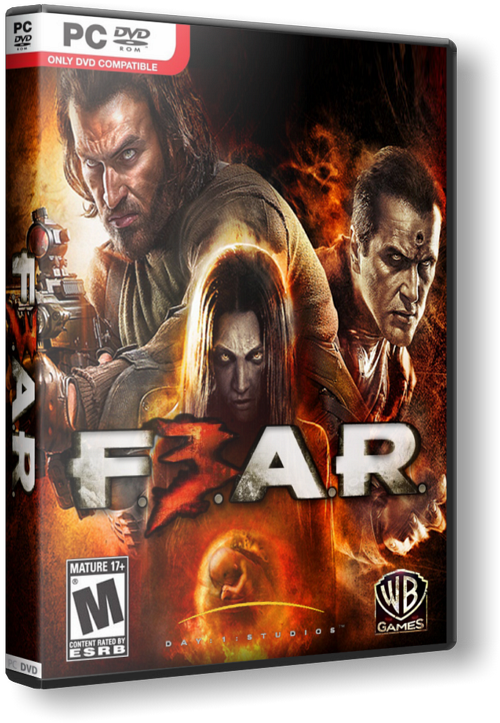 Game Information

[-] Year: 2011
[-] Genre: Action (Shooter) / 3D / 1st Person
[-] Developer: Day 1 Studios and Monolith Productions
[-] Publisher: Warner Bros.Interactive Entertainment
[-] Platform: PC
[-] Publication Type: License
[-] Language: ENGLISH+ MULTI 8
[-] Language: English (ENG)
[-] Tablet: absent
Nine months ago Operative (Point Man) and his squad FEAR received an order to stop the cannibal, a telepath, a bloody massacre. It turned out that the monster is none other than the brother of the operative - Vettel Paxton (Paxton Fettel), which has full control of their mother, Alma Wade. This young woman has the paranormal abilities of unprecedented power, suffering a strong mental disorder, and therefore in a state of unconsciousness was imprisoned in the "Sarcophagus". However, despite this finding, investigators should be ordered to destroy Vettel. As a result of hunting brother against brother city into ruins, almost all the men of the detachment FEAR died. In addition, it is clear that Alma continues to influence what is happening. But the worst part is that she is about to give birth to something that can destroy the entire world. By some miracle, Vettel is resurrected. He refuses to side with investigators, but asks him to help her get to Alma. At the same time, the surviving soldiers of the detachment FEAR not abandoned their attempts to complete its mission.
This time the players waiting for an exciting and chilling story campaign, which is proposed to take not only yourself but also for two. Control can be operative - genetically enhanced soldier, endowed with lightning reaction and the ability to slow down time, or Paxton Vettel - a creature with unique psionic abilities.
-Uncontrolled fear.
In F.E.A.R. 3 embodies all the features a series of glorified - a dramatic story, the atmosphere of overwhelming horror, paranormal phenomena, dynamic combat system.
Co-resistance.
With the new system Divergent Co-op two warring main character can not only harm each other, but to work together, combining skills.
-Fierce fight.
Ability to use shelters, improved mode of slo-mo, a system of portals - all this will withstand any opponent - and the soldiers and creatures from the underworld.
World-Alma.
A world where reality is intertwined with crazy fantasies of Alma, is full of dangers, the strange and unexplained phenomena and monstrous creatures.
-Scary unknown.
New technology creates a sense of random events and the risk of isolation, even when playing alone.
-Masters of Horror.
In creating the in-game movies attended John Carpenter (John Carpenter), directed by "Halloween," "Something" and other films, working on the plot - writer Steve Niles (Steve Niles), known for his series of horror comic 30 Days of Night.
System Requirements:
Minimum System Requirements:
OS: Windows XP
CPU: Intel Core 2 Duo 2.4Ghz, AMD Athlon X2 4800+
RAM: 2GB
GFX: NVIDIA 8800 GT 512MB RAM, ATI 3850HD 512Mb RAM or better
HDD: 10GB Free Hard Drive Space
DirectX: 9.0c
Recommended System Requirements:
OS: Windows 7
CPU: Intel Core 2 Duo 2.93Ghz+, Intel quad core 2.66Ghz+, AMD Phenom II X2 550, 3.1Ghz+
RAM: 4GB
GFX: NVIDIA GTS 450, ATI 5750HD 512Mb RAM or better
HDD: 10GB Free Hard Drive Space
DirectX: 11
Installation
1. Unpack the release
2. Mount or burn image
3. Install
4. Copy all files from the SKIDROW folder to the game installation
5. Play the game
6. Support the companies, which software you actually enjoy!
7. Use our included Language.exe for changing languages!
Link Download
Password
www.gamehousevn.com